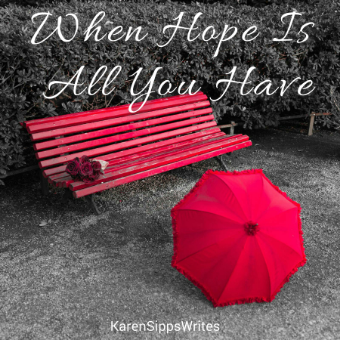 There are roles in my life – jobs that I have – where payment seems almost criminal. The work is easy for me, and although necessary, I love doing it so much that it seems like it should simply be a gift. Other roles? Sometimes even double or twice my salary isn't enough to justify the insanity therein.
Those are the days I want to give them up. Those are the hard days when I want to just chuck these roles out the window and say, "To heck with this, let's just quit."
Life's not all gum drops and rainbows 100% of the time. In the middle of these seemingly small yet super significant things are really big, really earth-shattering things. This year we're struggling with homeschooling and – not even popularity – just having a friend period. In all of the activities – church, dance, karate – you would think we could break into those spaces and make friends but it's just not happening.
There are times we struggle to make ends meet and take on more things and jobs and roles to make those ends meet. Times we're forced into roles and we have to step back, look at it from a 20,000 foot view and ask if this role is helping our family, or doing just the opposite?
Times we struggle to grow our business and nights when I fall into bed exhausted, wondering when rain will fall into our desert and when it does, if it'll be a sprinkle or a downpour, or if the desert is permanent.
Times when I'm weary from having a role I should never have taken, and times when it's painfully clear that there's no end to this role in sight.
Those are the times when hope is all you have.
Hope that He has a plan.
Hope that you'll be okay.
Hope that there really is a light at the end of the tunnel.
Hope that you won't bounce a check, or that there'll be food on the table all month, or that the sickness will heal or that you'll have just one more day with your loved one.
There's a small twinge of doubt in hope. 99% of you says, "Lord, I am giving you all that I have with this thing. YOU are my rescuer, my comforter, my healer. Because I cannot, I give it to you." But the teeniest, tiniest part of you says, "I don't see a solution. I don't see a way, but maybe. Just maybe. Maybe you can do something with this mess?"
And with eyes squinched shut, we lay our burdens at His feet and walk away in hope.
But scripture says this about hope:
Hope that is seen is no hope at all. Who hopes for what he already has? Therefore we wait patiently….
You see, hope runs neck and neck with faith. They're buds. BFFs. Faith comes from things that are, while hope comes from things to come.
Scripture says this about faith,
Faith comes by hearing, and hearing, by the Word of God
Yes, at first faith does come by hearing. But then you get to know who God is. You watch Him do great things in your own life, and He transforms from a character in the Bible to a living, breathing part of your everyday existence. And faith evolves into not just a record of who God is for everyone else, but the realization of who He is for you.
And hope?
When we remember who God is to us, hope is no longer a desperate last act. Instead, it's an active act of faith that He can do anything, and trust that He will.
When hope in Him is all you have, trust in Him becomes all you need.
Cheering for you,
Karen