BOOKS
About five years ago, with $99 and a dream, I started my own business as a direct seller with Thirty-One Gifts. I did home parties, Facebook parties, catalog parties, and basically every kind of party you can imagine. I made some great friends, built an amazing team called Team Trinity, and worked my way up to the top 4% of the company. When speaking with other leaders, I would often hear about their struggles – as well as encounter my own – and turn to the Word of God to contradict Satan's whispers of defeat. Over time, God began to speak to my own heart, to write these down so that ALL women in direct sales, not just my friends in leadership with Thirty-One could truly see what His heart is for them in their business. Next thing you know, there was an entire book full of God's Promises for direct sellers.
If you're seeking His heart for your business, I pray this book reaches right down into your soul to replace satan's whispers with God's promises.
Looking for Karen's Devotional? Find it here: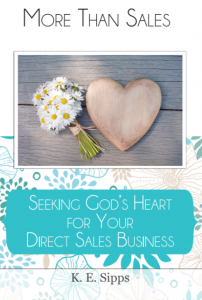 PRINTABLES
Special Needs Parenting
Click here to download my 504 Plan Meeting Tracker here  as a free gift.