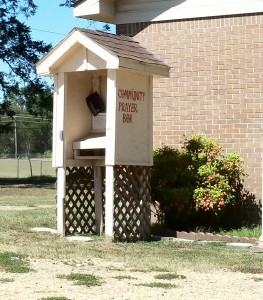 September has been lovely, but not long enough. In my quest for contentment, peace, and closeness to Jesus, I embarked on a month of rest. #SabbathSeptember. Limited social media. Holding friends and kids and spouses closer. No to time squashers and yes to snuggles and silly sleepovers. But September's nearly over and I feel I've only scratched the surface of "rest."
Urgency crept over me today at lunch as I looked at the calendar and realized I have just two days left. (Lemme just tell ya right now, #SabbathSeptember might spill over onto #SabbathOctober and maybe even #Sabbath2017. We'll see.)
Two days to listen for confirmation to start a new ministry.
Two days to bask in the pause of time.
Two days before I "have to" get back at it. (What is "it" anyway? And do we HAVE to get back at it? I'm not sure we do…)
I hopped in the car at lunchtime and headed towards the nearest body of water. It's my happy place. My solace. Years ago it was my wall-less prayer closet. 30 minutes later I finally find a creek, but you can't get to it logistically because it's surrounded by farmland. And concrete barriers.
So I kept driving. I found myself driving past the towering McMansions, past the manicured lawns, past the historical district.  And in the middle of seemingly nowhere, I see this box.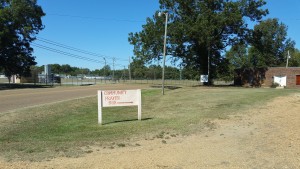 A community prayer box.
I drove past. And then I thought, "You know what? The world needs more community prayer boxes." And we do. We need less people who think we can keep it together on our own, and more people who reach out to grab the hand next to you and pray for them. The invitation of the community prayer box held no expectations. No prerequisites. Just put your prayer in the box, and some lovely person somewhere will lift you up towards heaven. Doesn't that sound AMAZING?!?! So I turned around and drove through the dirt path toward the box.
Inside the box was everything you'd need. A flat writing surface, a mailbox with a slot, and two zipper pouches. One containing index cards, the other containing sharpened pencils AND a pencil sharpener.
What forethought. Seriously. Who would have considered putting a sharpener out there?
God does not need fancy to be close to us.
God does not need expensive to get the job done.
It's not our job to make the perfect box, to wait until we can get a box out there that is brick and matches the brick on the church, and is lined with cobblestone and flanked by a water feature.
There was so much peace in this ordinary box, set at the end of a dirt path, that simply said, "come as you are, and bring your requests for us to pray over." That's it. So simple. Nothing more, nothing less.
Yes, I did put my request in the box. No, I didn't put my name on it. And I'm not going to tell you what I prayed for because it's not time to tell you. Yet.
But I will tell you this…
You find the most lovely things when you step out of your comfort zone and drive past the places you usually drive.
You find beautiful things when you lean into community.
You find humbleness in dirt walkways that lead up to community prayer boxes.
You find comfort in anonymity, knowing that even if your prayer partners don't know your name, God does. He sees and hears every letter you write on the card.
I have a sneaky suspicion that God isn't done with the community prayer box. And maybe not done with the "community" concept, either.
Don't worry, I'll keep you posted.
XOXO,
Karen