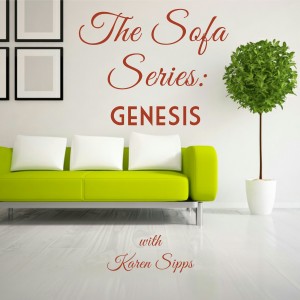 Have you ever felt like the Bible was just too difficult to understand? Like the "Beth Moore" and "Matthew Henry" discussions of the Bible were way over your head? In January, I'll be starting a new Bible Study – one book of the Bible each month – conversational, informal, yet deep enough for you to walk away with a better understanding of the Bible. Appropriately enough, it's called The Sofa Series, and it's just the two of us sitting on this sofa, enveloped in couch cushions and the Word of God.
Each month in The Sofa Series offers:
✔ Reading Plans
✔ Discussion
✔ Commentary
Will you join me on this Monday through Friday weekly study? We'll be starting January 2nd! See you here!