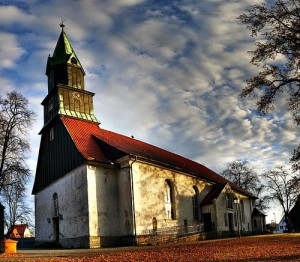 One of the things I like least about moving to a new town is church hunting. Makes it sound like I have my bow and arrow aimed, brow furrowed, in search of the next thing to be conquered and mounted on my wall. No, it's just a term the describe the process of finding a new church for our family to pour ourselves into. To be clear, I love visiting new churches and hearing the
different preaching styles, music styles, and overall worship atmosphere. But visiting is different than searching wholeheartedly for the one God wants to plant you in. The one that will grow your faith, your family's faith, and give you plenty of opportunities to serve others.
Back home, we looked for a church for about a year. There wasn't anything wrong with our old church but after we moved even further away, we found it was a little far to travel to fit in mid-week programs during the school year and get the kids back home in bed before school the next day. Plus, if it were nearer to our home we might have friends from school there as well. I believe we visited every church in our town, the county, and even the next county over just to be sure. Some were traditional, some had rock bands, but most were somewhere in between. When we finally joined our new church, I will tell you I was so NOT dressed to stand up in the front of the sanctuary shaking hands with a few dozen members. Yes, blue jeans (that quite honestly didn't flatter at ALL), a shirt, and flip flops were my attire that day, as I had not planned on even going into the sanctuary. Ah, how funny God is. Come to think of it, when I joined our church before this one, I remember being six months pregnant and waddling down the aisle in a white shirt, black broomstick skirt and yes… flip flops. Don't worry, they were my dressy flip flops.
Welcome to the South, y'all.
It's funny how that sticks in my mind.
Here we are again, in a new town, on a new church hunt. Why should we bother? What's the importance of church anyway? Well… it's a community of believers. A support group when you're down. Friends who love and encourage you. People who will pray for you. I need that, and it's biblical to have that group of people in your life. The church I grew up in was a dressy church – people truly did wear their Sunday best. Once I was married and we started attending a smaller church in the country though, folks wore suits, or blue jeans, or khakis. It was all good, and it was great to know that you were welcome to come worship the Lord no matter what you wore.
Anyway, in this new town, we've visited two churches so far. One near our home, and the other about 5 miles away. We consider doctrine first, then environment second – are they friendly, does the church encourage a safe environment (do the doors have windows to observe inside, are the children left alone with an adult and no other children around, etc), do the kids feel comfortable there, and how is the worship music and preaching style?
We visited one recently that's about five miles from our home, and oddly enough, we have to pass exactly five other churches to get to it. The kids and I walked into the sanctuary, and then we were escorted to the children's area for children's church. When I came back to the sanctuary, I was all by myself, and the usher proceeded to lead me to the door so we could peek through the glass.
"Do you know where your husband is?" he asks.
I was a bit taken back. My what? I giggled a little inside, shaking my head.
He opens the door just slightly so we can look in. I am looking for a seat. Apparently, he's looking for my husband. Who is, coincidently, home in bed avoiding any and all church gatherings like the plague. That doesn't mean he's not saved, just to clarify. It means he doesn't like 'church'.

He doesn't like the stuffiness or the judgery that occurs amongst people who are supposed to love each other.
"Do you see him yet? If you do, just go right on in and sit next to him."
I walked right on in, but I sure didn't sit next to my husband, and I have to admit, it ate at me a little bit. Not the fact that my husband wasn't there, but what if I wasn't me? What if I were a woman who had worked up the nerve to come to church for the first time ever? What if I were a young widow? Or someone escaping an abuser who had the courage to seek out a place of refuge?

Why did he assume that I was there with my husband to begin with? How would I feel if I were one of those women and someone asked me that?
If I were that woman, would I come back next week, feeling as if I weren't welcome enough on my own?
Yes, he was trying to be helpful by finding my husband for me.
As the pastor went on to speak, he touched on service within the church. He mentioned that 28% of Baptist churches are level or declining in membership, and that x percent of churches haven't had a single new baptism. In my head I'm thinking, Well, no wonder. When we don't welcome people as they are, why would we expect them to come back? Other churches are growing. New churches are being planted every day. Does it have to be a Baptist church, as long as it follows the Bible? I don't think so; I'm pretty sure heaven isn't segregated into sections by religion. Yet people walk into the church every week. Do we make them want to come back? Do we welcome the single mother, the pregnant teen, the woman whose jeans don't fit properly, who may not have had a shower that morning, or whose purple bra straps are showing? (That may or may not have been me the Sunday before last. I'm just saying. My dress was clean and it fit, and my daughter thought it was pretty.)
Here's what I think Jesus' church would look like. When you walk in, He'll simply say, "Welcome. I'm glad you're here." That's it. Not "Who are you here with?" (Does it matter? Shouldn't it just matter that I'm here?) He's not going to do a headcount and tally up the last few months to see if your church size is in the midst of growth or decline. He'll say, "Are you broken? Weary? Come here to this place of rest." We will lay down beside the still waters and He will restore our soul. He'll say "It's good to have you. I hope you come again."
So can we be that church? Can we worry less about numbers and who came in with whom, and worry more about loving on, encouraging, and equipping each other through the next week? I think we can.
This post doesn't just come with an observation, from an (unfortunately or not) experienced church hunter to you. It comes with a challenge. If you see someone next Sunday that you don't know, say hi. Smile. Shake hands. Unless you have cooties, then don't shake hands, just nod and wave.

Better yet, don't wait until Sunday. Be God's church all week long…

to the single woman. To the coworker. To the elderly lady next door. And last but not least, to the ones who live with you everyday. One smile at a time. Show kindness. Show love. Let's be the church outside of the church, and inside of it. Ready? Let's go.
XOXO,
~ Karen