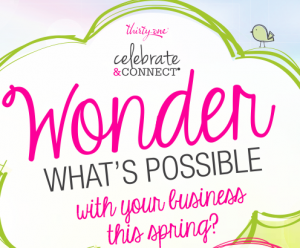 If you've been in this business for more than, say… 15 minutes, you've probably heard about the Thirty-One sisterhood. It's a wonderful bond we share with our local and national 31 consultants–a common thread that binds our stories together and weaves them into a beautiful tapestry. The 31 sisterhood is a wonderful relationship, but have you ever considered the relationship between customer and consultant? Ecclesiastes tells us about the ideal relationship between people. For us, this means our relationships between loyal hostesses and customers, and their beloved consultant.
Ecclesiastes 4:9–12Two people are better off than one, for they can help each other succeed. If one person falls, the other can reach out and help. But someone who falls alone is in real trouble. Likewise, two people lying close together can keep each other warm. But how can one be warm alone? A person standing alone can be attacked and defeated, but two can stand back-to-back and conquer. Three are even better, for a triple-braided cord is not easily broken. (NLT)
How can we become a beloved consultant and trusted friend so that we can build a strong and steady business? How can we evolve into the consultant that our customers and hostesses will be proud to stand back-to-back with? By shifting our own perception of ourselves and the jobs we have!
We are not just their money-taker, we're a trusted confidant when they're buying a secret pal gift for someone in the same room.
We are not just the order-scribe, we're the listening ear as they tell us about their aunt who is battling cancer and will use our beautiful product to carry their supplies to treatments.
We are not just the consultant, we're the personal shopper for a bride selecting a memorable gift for the bridal party–a gift that will be a heartfelt reminder of her special day and their place in it.
We are not a saleswoman who scoffs at the guest who came to a party and didn't buy. No, we're the leader who recognizes a diamond waiting to sparkle when she becomes a consultant and has spending money for the first time in her life.
We are not just the representative who came to the hostess' home, but the one who came and ushered in a welcoming spirit that left the hostess feeling more love than she has felt in a very long time.
You have the most incredible opportunity: to leave a person feeling better about themselves because they met YOU! Consider today how you can build those relationships with your hostesses and customers to grow an amazing business this spring and beyond as we Wonder What's Possible!
~ She Is Free… To Lead
Karen