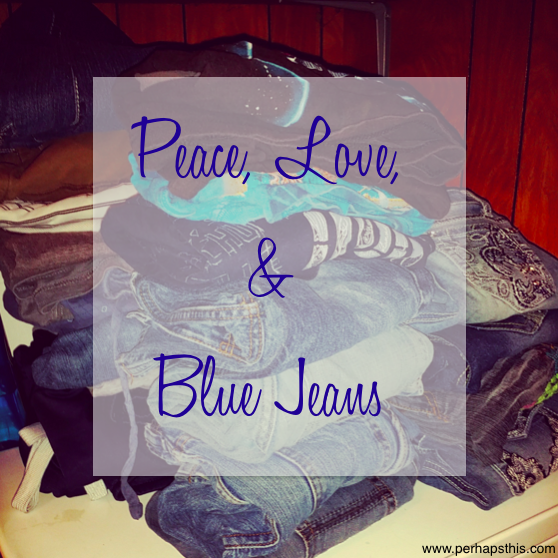 Forrest said, "Life is like a box of chocolates; you never know what you're gonna get." This week has been a week full of emotions. I rather wish it had been chocolate.
There was Joy. Heartbreak. Sadness. Anger. Elation. Envy. Love. It's been a roller coaster if I've ever seen one.
I met with someone (an acquaintance) who tried to make me feel bad for moving the kids
again
and
not giving them a place to feel like true "home." For the record, I believe home is a feeling, not a location. It's the place where hugs are given, tears are wiped, laughter is shared, friends are welcome, and feet are bare. Is that a certain spot? Not necesarily. Even a person who has lived in the same home for decades does not call a home "home" because of the four walls, they call it home because of the memories made and love shared within the four walls.
I was devastated yesterday because I heard that the
anti-bullying program that LM started at her last school
was continued on without her, by the sixth graders. I was so proud of LM for her bravery to talk to the principal on her own, for her ideas to bring to her classmates, and even for her empathy and concern for others. Yes, I admit it was tough to see her not be included in a program she developed. It almost made me want to move back, just so she could finish the work she started.
At the same time, I am proud that she DID take a stand, and begin the wheel of change even if she didn't see the end result. Isn't that what a legacy is? Something started by one person that is big enough to leave a mark on the future even in that person's absence?
So there we were, Wednesday night, on our way to church. Me, feeling like such a terrible person after the interrogation from an acquaintance as to why we're uprooting our kids again, and why this, why that… when out of the back seat I hear two small voices. The voice of one child – our new neighbor that we invited to AWANAs with us – asking what it means to be a Christian, and the voice of another, LM, telling her about God and Jesus and baptism and what all these things mean to her.
And that is when I realize that it really was a God thing for us to move, not just a crazy whim. That the five little kids that have relentlessly been traipsing in and out of our house like they own the place this week… those five, and any other friends they bring, are our ministry and we have an amazing opportunity to shine a light in their lives. That these kids in our community can come to know Jesus through our involvement in their lives.
So to the man who told me this week that a bigger town would have more "culture" for the kids, that the valedictorian of a small school may not succeed in college like a b-student in a better school district, and that as a good mom who wants the best for her kids, I should move them to a "better" school system, I leave you with 1 Thessalonians 4:11, "Make it your ambition to lead a quiet life and mind your own business," 'cause me and Jesus have it covered from here, thank you very much.
Peace & Love for a FABULOUS 2015,
Karen
P.S. I did laundry in our new house for the first time last night. Praise the Lord, I washed just one load. Ten pants and blue jeans for daddy, eight blue jeans for the kids, one for mommy, and one jacket in the same load. That would have taken me three loads in the last house. Who praises God over super capacity washing machines?
This girl right here.
Thank you Lord for ALL your gifts. Giant capacity washers in friendly, accepting new towns included.