You know it. You can feel it. There is a lofty dream hidden in the secret places of your heart. The secret places that no one knows about but you and God. You long to open the secret place where your dreams are hidden, but you just… can't. Now's not the right time.
You don't think you can do it, do you? You're not ready. Not good at "it." You are unqualified. No one wants what you have to offer. You have kids, or a husband, or a wife, or you're still in school.
I promise, God wants you to start right where you are with what you have. Because even when we don't believe in ourselves, there is One who does.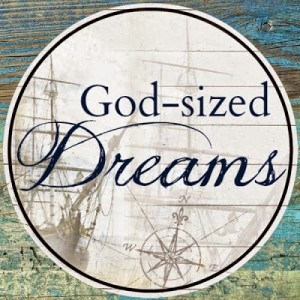 Honored to be a Featured Blogger
Cheering For You,
Karen
photo credit: Coffeelatte via photopin cc