I am a bit sad today. You see, here it is January 29th, and the hubs sent me a picture of a barren corner of the living room today.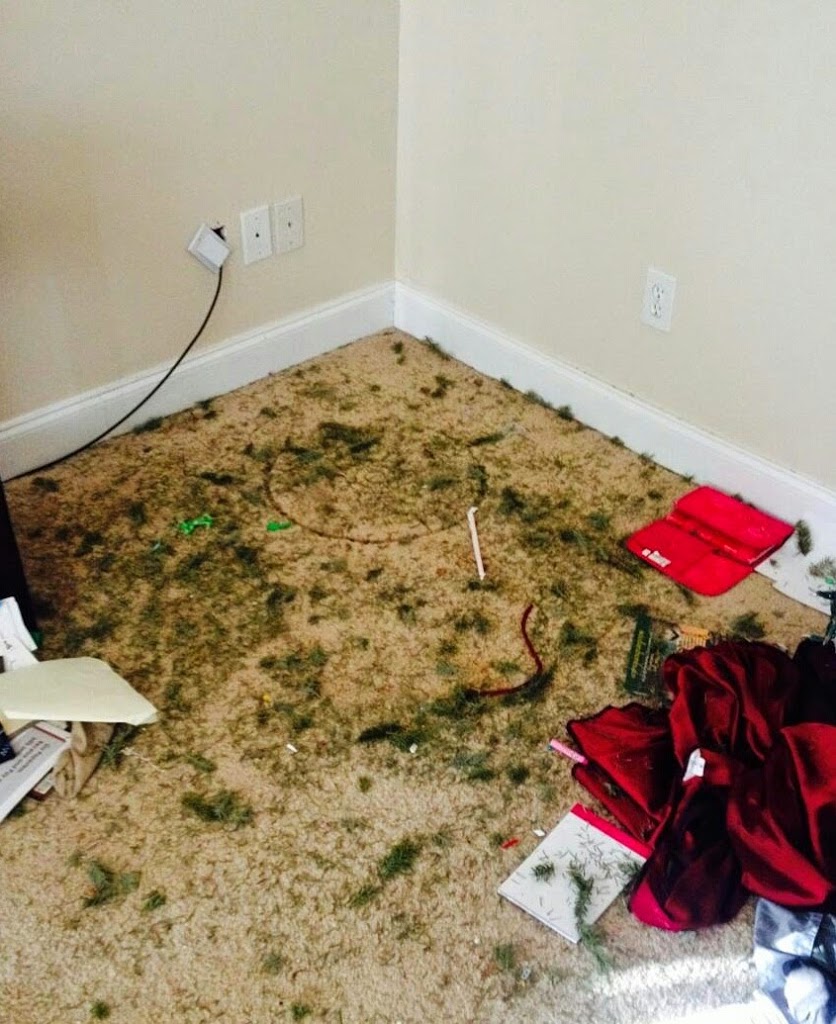 Barren, as in, no Christmas tree, because he took it down.
It's a shame. The needle pile on the floor was nowhere near large enough to make sweeping needle-angels in yet. Ah well, there's always next year.
XOXO,
~ Karen